Our La Jolla Plumbers Are Ready to Roll

Our team of La Jolla plumbers are here to assist our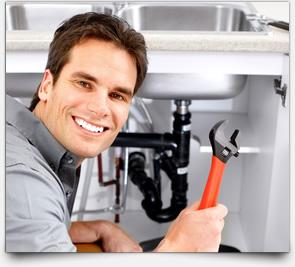 customers with all of their plumbing needs. We are a full service plumbing company that is available for commercial and residential jobs. Whether you have a emergency like a burst pipe or a backed up sewer system, or if you simply have a drain that needs to be unclogged or a leaking faucet, you can count on our skilled team of plumbers in La Jolla, CA to assist you. Our plumbing teams are licensed and bonded and we pride ourselves on providing excellent customer service. We offer twenty four hour emergency services as well, so if you have a plumbing disaster that falls on a holiday or after hours, there is no need to worry, we will be there for you as soon as possible.

It is always a good choice to contact the professionals when you are faced with a plumbing dilemma. Many times when customers attempt to fix the problem on their own, larger issues can ensue, and this can mean higher repair costs. Our plumbers in La Jolla, CA will give you an accurate assessment on the work that needs to be done, and we will get it fixed correctly.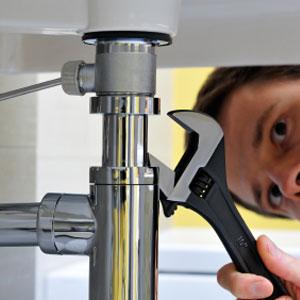 Budget Friendly Service
We offer affordable rates for all budget types, and our La Jolla plumbers will always give a reasonable and fair estimate to our customers. We are budget conscious in today's economy, and we know that there are some plumbing jobs that simply cannot be put off any longer, so we offer a variety of cost efficient options to assist our customers. When you contact us for a plumbing job, one of our skilled technicians will come out to your location and assess the situation. Once it has been determined what needs to be done to get your system back on track, you will be given a full estimate. Based on your approval, our La Jolla plumber will set up a time that suits your schedule and needs to come back and get started on the job. In an emergency situation, customers are given an estimate before any emergency repairs are started. Our customers don't have to worry about hidden costs and extra fees. We give honest, affordable and fair quotes.
Our Plumbers in La Jolla are "Customer First!"

Customer service is very important to our team of La Jolla plumbers. In our book, the customer is always right. If at any time you are not satisfied with the work we have done, our team members will be happy troubleshoot and remedy the situation. It is our guarantee that our customers are 100% satisfied once we finish a job. You can contact us twenty-four hours a day with your plumbing concerns, and one of our technicians will be able to answer your questions and assist you.
We work on all types of plumbing projects. If you are remodeling your home and looking to install a new plumbing system, our team can help. If you are looking to change out your old copper pipes, we can assist with repiping services. We conduct inspections and also offer leak detection services. Whatever your needs may be, you can rely on our La Jolla plumbers to get the job done right.